Quick Jump
Please, don't use menus (above). The use can seriously damage your computer :-)
GeaBios GIS Public Service
The Next Door Neighbor from Antarctica to Narvik - like Alice
GeaBios stands for Geo Enabled And Better Internet Oriented Services.
People backing up GEABIOS come from a variety of businesses and institutions. They acknowledge that the use of the Internet is a problem. GeaBios depicts their way how to solve the problems in certain application areas. They also acknowledge that GeaBios is not the only possible solution. With proper mixture of ideas, philosophy, courage, technical knowledge and understanding of end-user navigation through the Internet, GeaBios tends to be a friendly and efficient solution. GeaBios integrates technology, data, maps, scenarios and applications through clearness and easiness of user interface.
GeaBios is a process not a fixed solution.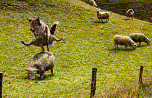 Privacy policy: We do not collect any information about you, we do not send any email to anyone, GeaBios sends a "cookie" to your computer, that is a piece of data that identifies you as a unique user during session, helping our server to browse over our databases upon your request (data set size of around 200GB). The permanent "cookie" saves the position and scale of the map you visited, next time you will be able to start from that point on. If "cookies" are not available, no data will come from the server (our server adores cookies, ok?, a bit of electricity, too). Java Applets can not harm your computer, because they are running in the sandbox. We do not have a lot of advertisements, mostly from sponsors and web sites that provide some data for our service. Banners mostly point to our special content.
So, you came into the SandBox, "Welcome Among People Of A Good Will!"
Supported projects
GeaBios supports Gutenberg Project and Ordinacija.net Project
Supported browsers
This page was designed and tested in IE5.5+, Mozilla 1.7+, Mozilla Firefox and Netscape 7.1+. Other W3C compliant browsers might work but these are the one tested.
Java JRE Sun 1.6 for Windows OS and Linux. For IE Java 1.1 (MS) could be used. We suggest 1.6 for Mozilla, Firefox and Netscape. Problem: Mozilla (FireFox, Netscape) has problem with zOrder and Mouse Event Tracking for embedded frames (Guys are trying to solve the problem - bug reported in January 2005).
FireFox 1.5 and Java 1.5 - Live Connect broken (bug reported in October 2005), worse version by version. So, what to do? We don't like Flash, but it works. Should we become moviemakers :-?
How to use interface?
GeaBios is running under ALICE. That's an interface where floating windows embedded in page are enabled. ALICE means ACADEMA's Lite Internet Client Environment (an acronym). Certain applications need separate windows.
So, what can be done with these windows? You can move these windows around, you can hide content. The windows are floating over basic page. If you want to see the content under the window, just double click on titlebar. If window is pinned the content will stay hidden, but with double click the content will be visible again. Autoraise is enabled as default. So, if you have more windows, just move cursor over window you want at the top. Autohide is enable as default, that means that the window will be hidden when you move the cursor over another window (if the window is not pinned).
You can change behaviour (see menu/Setup)
Hitri skok
Ne uporabljajte menuja (zgoraj)! Uporaba lahko resno poškoduje vaš računalnik :-)
GeaBios GIS javni servis
Najboljši sosed od Antarktike do Narvika - nekaj takega kot Alice
Ime GeaBios izhaja iz besedne zveze Geo Enabled And Better Internet Oriented Services.
Za sistemom GeaBios stoji skupina ljudi, ki izhajajo iz različnih poslovnih okolij in institucij. Skupina ve, da je uporaba Interneta problem. GeaBios odseva njihove ideje in spoznanja, kako dvigniti kulturo uporabe Interneta za določena aplikativna področja. Zavedajo se, da GeaBios ni edina možna rešitev. S primerno mešanico idej, filozofije, poguma, tehničnega znanja in razumevanja procesa končnega uporabnika, ki strmi v Internet okno, bo GeaBios poizkušal biti prijazna in učinkovita rešitev. GeaBios povezuje tehnologije, podatke, zemljevide, scenarije in aplikacije v obliki enostavno razumljivega uporabniškega vmesnika.
GeaBios je proces in ne fiksna rešitev.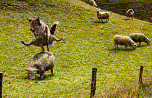 Politika strani: O vas ne zbiramo nobenih podatkov, nikomur ne pošiljamo elektronske pošte. GeaBios pošlje "piškot" vašemu računalniku. "Piškot" je košček informacije, ki je unikatna za uporabnika na sejo (od prihoda do odhoda s strani). "Piškoti" kažejo strežniku, ko brska po naših bazah, ki obsegajo okoli 200GB podatkov, kdo je kaj hotel in komu naj to pošlje. Trajnejši "piškoti", vas ob obisku zemljevida postavijo tja, kjer ste bili nazadnje. Če piškotov nimate, tudi podatkov ne dobite (naš server dela na piškote, no ja, malo elektrike mu ne škodi). Javanski programčki pa vam ne morejo na nikakršen način škodovati (delajo v SandBox-u - peskovniku). Imamo le malo reklam, le te so od sponzorjev ali od strani s katerimi sodelujemo in prispevajo k vsebini servisa. Banner-ji so v večini primerov skok na našo posebno vsebino.
Torej prišli ste v peskovnik! Dobrodošli, kot bi rekli oni čez lužo: "Among People Of A Good Will!"
Podprti projekti
GeaBios podpira Gutenberg Projekt in Ordinacija.net Projekt
Podprti brskalniki
Ta stran je bila izdelana in testirana z IE5.5+, Mozilla 1.7+, Mozilla Firefox in Netscape 7.1+ brskalniki. Ostali brskalniki po W3C pa lahko sicer delajo, a testirani so bili le našteti.
Odgovarjajoča Java, ki gre zraven, je Sun 1.6 na Windows OS in Linux. Za IE lahko tudi Java 1.1 (MS). Z Mozillo, Firefox in Netscape pa ravno tako 1.6. Pri Mozilli (FireFox, Netscape) je problem zOrder in miškini dogodki pri embediranih okvirjih (Fantje že rešujejo, dajmo jim čas - sporočeno januarja 2005 - Ali se res trudijo?).
FireFox 1.5 in Java 1.5 - Live Connect polomljen (sporočeno oktobra 2005), slabše iz verzije v verzijo. Torej, kaj narediti? Ne maramo Flash-a, vendar dela. Ali naj zato postanemo izdelovalci filmov :-?
Kako uporabljati vmesnik?
GeaBios uporablja ALICE vmesnik. To je vmesnik, ki omogoča plavajoča okna, ki so vstavljena v stran. ALICE pomeni ACADEMA's Lite Internet Client Environment (akronim). Nekatere aplikacije potrebujejo enega ali več oken.
Torej, kaj lahko storimo s temi okni? Lahko jih premikate naokoli, skrijete vsebino. Okna plavajo nad osnovno stranjo, kateri se lahko spreminja vsebina. Če želite videti vsebino pod oknom, dvojni klik na naslovno pasico. Če je okno zapeto, ostane vsebina skrita, toda z dvojnim klikom postane spet vidna. Avtomatsko dvigovanje oken enega preko drugega je postavljeno kot začetno stanje. Torej, če imate več oken, dvignete okno le s premikom miške nad okno. Vsako neaktivno okno se samodejno skrije, če ni pripeto, ko premaknete kazalec nad drugo okno.
Nastavitve lahko spremenite (glej Setup iz menuja)